Limited Edition Issue #2 with Variant Cover by Bhagat Singh Bedi from Sikhiart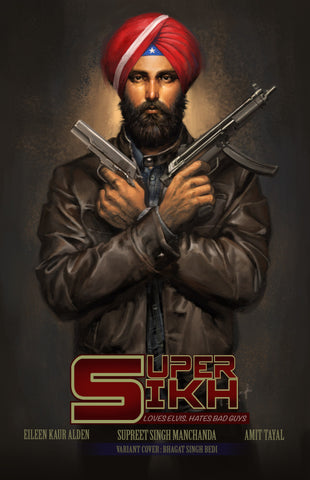 Our super special Limited Edition of Issue #2 features a variant cover from beloved Sikh artist Bhagat Singh Bedi, known for his vivid depictions of Sikh history at www.Sikhiart.com. We are so fortunate to have his interpretation of our hero Deep Singh in all his glory as our Issue 2 variant cover!
These variant cover issues are true collector's items, with only 150 available. Collect variant 1 and variant 2 and you are halfway to having a full set! Order now, release date 9/17/15.
---