Limited Edition Issue #1 with Variant Cover by Vishavjit Singh from Sikhtoons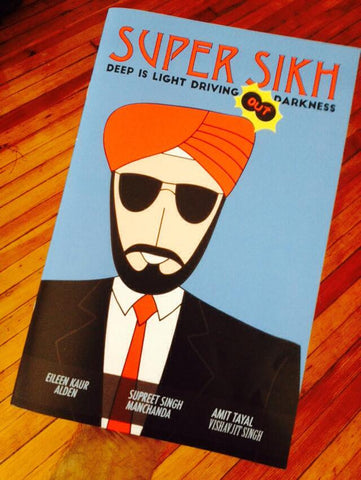 A cool cover by one of the most famous Sikh artist-slash-activists, Vishavjit Singh! You've seen him on Kamau Bell and all over the news as the Sikh Captain America, and you've no doubt seen his great editorial cartoons at www.sikhtoons.com. We are so happy to have his work on this special first issue variant cover of our comic!
Very limited quantities available… you can start a special collection of our variant covers with Issue #1!
Rated Teen.
---